Hey, did you watch Dancing with the Stars the other night? Usually, my answer to that question would be NO, but ... well ... Jeremy was out of town and KATE GOSSELIN was on, so I stopped in for a brief visit. I was not disappointed.
I know there are a lot of die-hard fans out there, and I am just a newbie, but I thought I would share some of my impressions of this season premiere.
Away we go:
1. I missed Niecy Nash. I feel supremely disappointed about this. However, I DID see her outfit, and *wolf whistle*! Go girl!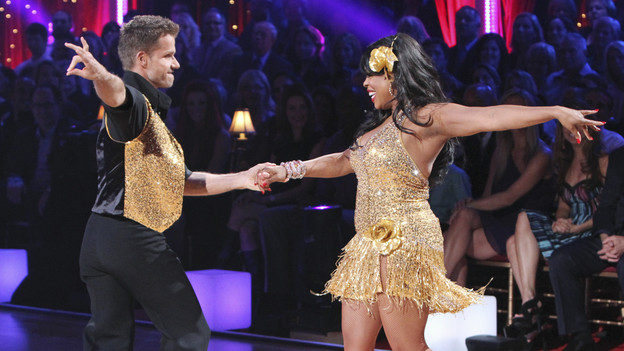 2. I also missed Chad Ochocinco. I do not feel disappointed about this.
3. Okay, Buzz Aldrin. Really? REALLY?!?! You should have seen Jeremy lose his shit when I told him that Buzz was going to be on the show. He was shouting and pacing the room and making large gesticulations with his arms. It was actually pretty amusing. The best I could tell him is maybe Buzz heard the word "stars" and thought he was signing on to do some sort of show that dealt with space. I mean, he is old.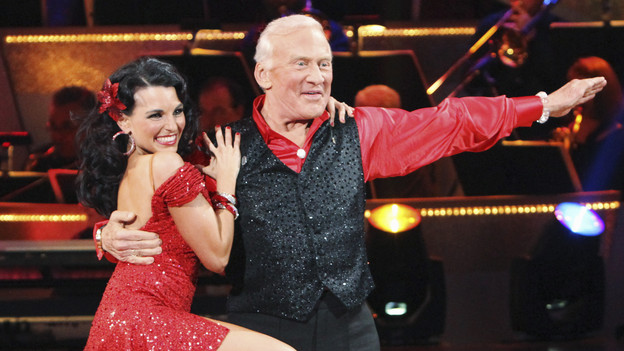 And this fact was certainly highlighted in his routine. Talk about stiff legs and a lot more shuffling than actual moving. Also, did anyone else notice that he was COUNTING the entire time? One time I saw his partner say something to him and he stopped moving his lips for like 10 seconds, but then he was counting again. And the way his partner was dancing with him and looking at him, it looked like she was giving dancing lessons at an old folks home. I don't want to see pity on anyone's face when they interact with someone who has been on the moon. So sad.
4. Kate Gosselin. Dear god. Once I saw those hideous extensions, I knew I would wait the entire show to see her "dance." Yeah, I put the word dance in quotation marks, because I would not consider what she did dancing. Buzz Aldrin was more flexible and graceful than Kate. A BROOM would be more flexible and graceful than Kate.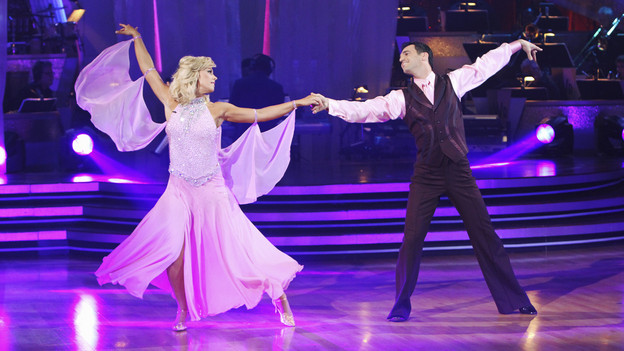 And that LOOK she had on her face the whole time. It was this fake, forced smile that looked more like a growl than anything else. It was painful to watch. And her new huge boobs -- they just do not fit her body, and it was clear that Kate is not used to carrying those suckers around, because she held herself in a very strange way. Like she was leading with her boobs maybe? Or maybe she was being sucked into the earth boobs first?
However, it was entertaining, because the whole time she was dancing, I was giggling over something Joel McHale said last week: "Kate Gosselin is going to be on Dancing with the Stars, which is great, because now her kids will get to see her an hour a week!" BURN!
5. And last, but not least, Pamela Anderson. Oh. My. Word. Talk about scandalous. I felt like I was at a strip club. She was not ballroom dancing. She was dancing like she was auctioning off her cha-cha ... and not the dance. Get it? Her cha-cha? Pun.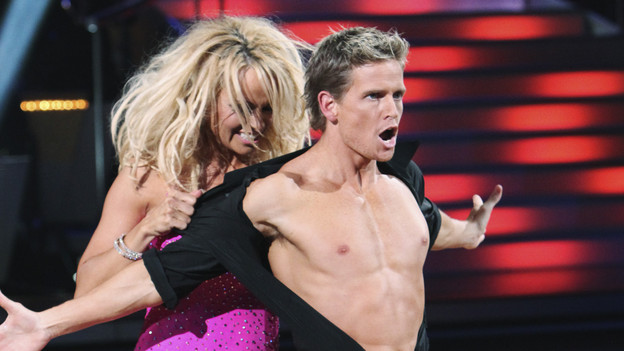 Anyway, it was uncomfortable. Even for the judges, and they are used to being uncomfortable. Obviously. They had to watch THIS face: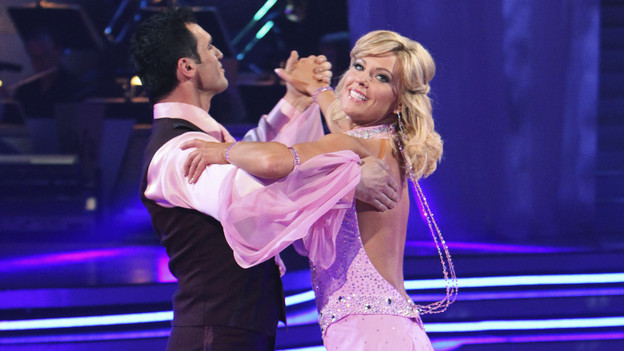 There you have it. Who will win? I don't know. Will I watch it again? Not if Jeremy is living in the same house. Will Buzz Aldrin make it through one more dance routine without having a heart attack? Someone fill me in next week.
all images from abc.com